MINIMIZE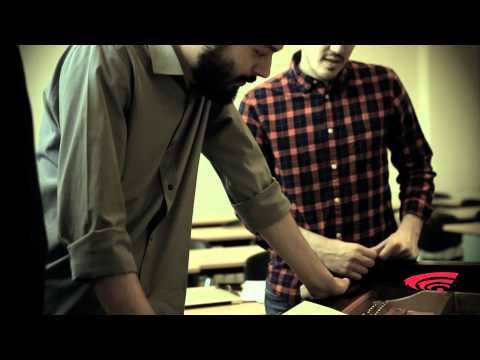 WATCH THE VIDEO
FUNDEMENTAL MUSIC PRINCIPLES OF A YOUNG COMPOSER
A key component of synthetic thinking of Stylianos Dimou is the perception of the musical structure as a fluid entity, a flexible organism which reflects the emancipation of the musical microworld and of the detail, as fundamental components of the music flow through time.
The use and meaning of microtonality reveals his relationship with the traditional, Byzantine music and this is a tool that enables him to compose a sense of fluid and plastic energy into his work.
The artistic intention and improvisational treatment of music as a creative process, are meanings closely linked with the psychology of the creator - artist who is invited to present with clarity and openness the result of his work, free from standardized forms and templates, refined and perfectly conscious.
Blurred sonorities, flexible masses, unstable harmonic forms and labyrinthine complexes of «musical gestures» are some of the features that compose the character and energy of the music composer Stylianos Dimou.
STUDIES AND ACTIVITY
Stylianos Dimou was born in Thessaloniki in 1988. He studied composition in the class of Professor Christos Samaras, at the Aristotle University of Thessaloniki and then continued with postgraduate studies at the University of Rochester / Eastman School of Music, in America as a senior fellow of the International exchange program, Fulbright. Today, he is a PhD candidate in the field of Composition and Electronic Music at the Department of Arts and Sciences, of Columbia University in the city of New York as a senior fellow with the honorary title "Dean's Fellow".
His music has been featured in national and international workshops of contemporary music, in competitions as well as in major international meetings and events while he has collaborated with orchestras and ensembles of contemporary music of international renown, such as the Orchestre Philharmonique de Radio France, Brussels Philharmonic, Ensemble Intercontemporain, Talea Ensemble etc.
From 2008 to 2012 he received a series of distinctions in recognition of his work. Some of his recent activities include the selection and participation in the Lucerne Festival Academy, Roche Young Commissions, in Switzerland with Pierre Boulez as judge as well as the country representation at the 5th ['tactus] Young Composers Forum 2013 with his work 'L'alle?gorie de la caverne' for orchestra, which was awarded and selected for performance by the Brussels Philharmonic under the direction of Michel Tabachnik, in October 2014. In July 2014 he participated in the international workshop for contemporary music and research Manifeste 2014 - IRCAM, Paris, where he presented two original compositions. His work enigma's "I": away from [Anit]' for soprano and large ensemble, was presented by the instrumental ensemble of contemporary music Ensemble InterContemporain along with the EXAUDI Vocal ensemble. At the same time he collaborated with the Orchestre Philharmonique de Radio France for his work '"about" [Zr0]: a fallacy of a thread' s grey trace' for orchestra.
International Awards
- Among the 5 finalists from a selection of 198 projects from 25 countries for "Gaudeamus Prize" 2015 with his work 'Quando l'anIma e? SatuRa: meaningless meandering for [Anit] for amplified piano trio (violin, cello and piano)'.
- First Prize, "5th ['tactus] Young Composers Forum" 2013 with the work 'L'alle?gorie de la caverne' for orchestra.
- First Prize & Audience Award, International Festival for New music "Weimarer Fru?hjahrstage fu?r zeitgeno?ssische Musik" 2012 2012 with his concerto for Flute and orchestra entitled 'Re?flexions des nuages'.
- Third Prize, International Composition Contest "Musica Domani Prize" 2012 with his work Dialogues' for bass clarinet and piano.
- First Prize, Third International Composition Contest "Synthermia 2009" with the work 'Shadows'.
- Second Prize, Second International Composition Contest "Ton de Leeuw 2008" with the work 'The unexpected'.
- Second Prize, "Second Children's Opera Festival", Thessaloniki 2008 with the work 'Who peed in Mississippi' based on the homonymous tale by Eugene Trivizas.
ARISTOTLE UNIVERSITY OF THESSALONIKI
Stylianos Dimou, (1988), BMus, MMus, Diploma of Composition, School of Music Studies AUTh (2006-2011),Fulbright Scholar (2011-2013), MA, Master in Composition and Electronic Music, Eastman School of Music (2011-2012), DMA, PhD candidate, Columbia University (2013-2020). 
Χρήστος Σαμαράς, Καθηγητής στο Τμήμα Μουσικών Σπουδών, Σχολή Καλών Τεχνών ΑΠΘ.
http://www.mus.auth.gr/cms/?q=node/13
https://soundcloud.com/stylianos-dimou
http://music.columbia.edu/columbiacomposers/?page_id=1070