MINIMIZE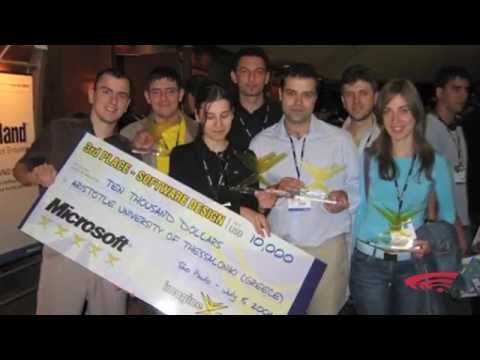 WATCH THE VIDEO
MODELING AND HUMAN SIGNAL PROCESSING
The Laboratory of Signal Processing and Biomedical Technology of the Faculty of Engineering at the Aristotle University of Thessaloniki deals with practical technological applications in order to support the daily life of people who suffer from various diseases and strengthen them in order to respond better to a possible pathology.
For this purpose models are developed which record the production processes of human signal processing as shown, for example, by the electroencephalography (EEG), the electrocardiography (ECG), the heart and breath sounds or the mobility signals of the human body, in a suitable manner in order for digital data which will provide further diagnostic information to treating physicians, to be produced.
In parallel, the team works on signal processing in various areas such as the analysis of signals of educational networks in order to model behavior or emotions from the analysis of bio-signals.
From nothing to something: a path through research and innovation
IDEAS WHICH BECAME EXPERIMENTAL APPLICATIONS
In the framework of competitions, ideas have emerged which have often reached the stage of pilot testing. The beginning took place in 2004 with the implementation of a navigator for blind people (SmartEyes), which soon attracted the attention of private funding. As a result, in 2008, devices were given to 150 users for pilot use. Similar was the course of the sign language translation application through the «Sign2Talk» work.
Then several other ideas were developed, like the "Noesis" application targeting children with autism as well as the "Epione" application aiming at the management of physical pain. "Epione" has been in use by a clinic specializing in pain in Athens. Another idea has been the "Symbiosis" application which supports people suffering from Alzheimer as well as their families and their doctors.
Many of the ideas of the laboratory have won awards in several competitions, but also from institutions which encourage and support social entrepreneurship.
The members of the laboratory are constantly renewed by new students with new ideas and therefore the effort for new research continues while the participation of students in this whole process has a positive influence on the development of their academic and professional career in Greece and abroad.
Important Awards
- 2013, «i-bank Innovation & Technology", National Bank of Greece, Third Prize, Project Team: Symbiosis.
- 2012, World Imagine cup, Faculty Champion Award, Personal award: Leontios Hadjileontiadis.
- 2012, Innovation Awards from the European Investment Bank, Second Place, Project Team: Symbiosis.
- 2006, Greek Imagine Cup, First Place, Project Team: Allergy On.
- 2005, World Imagine cup, Second Place, Project Team: Sign2Talk.
- 2004, World Imagine cup, Third Place, Project Team: Smart Eyes.
SEE ALSO...
Research in the field of Biomusic.
ARISTOTLE UNIVERSITY OF THESSALONIKI
Leontios Hadjileontiadis, Professor in «Signal Processing», School of Electrical & Computer Engineering, AUTH.
Partners: Stavros M. Panas (Emeritus Professor of E&CE), Georgios Sergiadis (Professor of E&CE), Magda Tsolaki (Professor of Neurology AUTH ), Vasiliki Kosmidou (Postdoctoral Researcher), Anthoula Tsolaki (PhD Candidate of Medicine).
http://ee.auth.gr/school/
http://psyche.ee.auth.gr/