MINIMIZE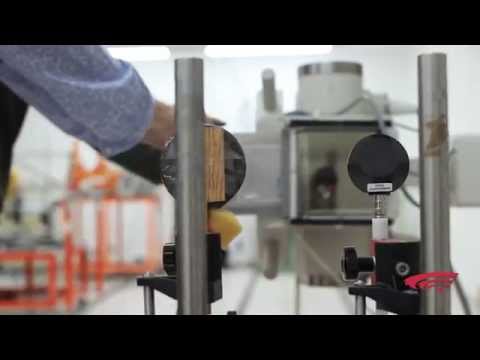 WATCH THE VIDEO
IONIZING & NON-IONIZING RADIATION
Radiation is energy in the form of waves or moving subatomic particles. Man coexists with radiation throughout his life, surrounded by many natural, as well as artificial, sources of radiation.
Radiation is distinguished in two main categories: ionizing and non-ionizing radiation.
Ionizing radiation is of high energy, capable of penetrating into the matter, producing ionization of atoms, breaking chemical bonds and causing harm to humans. The most known types of radiation are the X-rays, widely used in medicine, and the radiation alpha, beta and gamma.
Non-ionizing radiation is of low energy, not capable of causing ionization, but capable of affecting cells electrically, chemically and thermally. Static electric and magnetic fields, low frequency electric and magnetic fields, radiowaves and the microwave frequency fields emitted by antenna stations, radio and television antennas, as well as infrared, visible and ultraviolet radiation are non-ionizing radiation forms.
Education on safety during the use of ionizing radiation, transport of radioactive materials and radioactive waste management
THE EDUCATIONAL ROLE OF THE GREEK ATOMIC ENERGY COMMISSION (EEAE)
The Greek Atomic Energy Commission (ΕΕΑΕ) is the national competent authority in radiation protection and radiological and nuclear safety.
Along with its main regulatory work, it has been allocated a significant educational role as well. It is 'the European Regional Training Centre ' and aims to strengthen the knowledge and skills of scientists and professionals dealing with radiation both nationally and in the wider geographical region.
The Post-graduate Educational Course on Radiation Protection and the Safety of Radiation Sources, provides education and training courses with emphasis on the regulatory and supervisory field of ionizing radiation.
Moreover, international seminars in the fields of radiation protection, security of radioactive sources and nuclear safety are organized systematically whereas scientists in Greece are being trained in the context of technical assistance programs.
The major long term goal of ΕΕΑΕ is to enhance the safety culture, which is required to minimize the risks of radiation, through education and training activities.
INTERNATIONAL RECOGNITION
In 2010 the Greek Atomic Energy Commission (ΕΕΑΕ) was recognized as a Regional Training Centre of the 'International Atomic Energy Agency (ΙΑΕΑ)' in the area of Europe and Central Asia.
The long-term agreement between the International Atomic Energy Agency (IAEA) and the Greek Government for the support of the Greek Atomic Energy Commission as a Regional Training Centre in Europe for Radioactivity and Transport Waste Safety issues was ratified by Law (L. 4085, Gov. 194/Α/12.10.2012) from the Greek parliament.
The educational activities of ΕΕΑΕ are certified by ISO 29990.
GREEK ATOMIC ENERGY COMMISSION (EEAE)
Christos Housiadas (EEAE Chairman), Panagiotis Dimitriou (Head of Education Division ΕΕΑΕ), Vasiliki Kamenopoulou (Head of Licensing and Inspections Division ΕΕΑΕ), Konstantinos Karfopoulos (Education and Training Department ), Anna Dalles (Education and Training Department)
Division of Research, Development and Education, Education and Training Department
http://www.eeae.gr
http://www-ns.iaea.org