MINIMIZE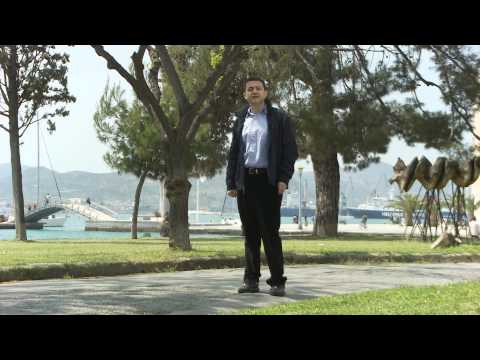 WATCH THE VIDEO
ENERGY MANAGEMENT IN SENSOR NETWORKS
Sensor networks are a rapidly rising, new network technology that can be used in industrial and financial applications, in the areas of the environment and health, to monitor an area of interest, for security purposes, into the surrounding intelligence and elsewhere.
These networks consist of a set of small devices with various sensors built-in in order to collect information from the environment, to communicate with each other wirelessly, to make various calculations, but they possess little memory and limited energy.
The effort to maximize their operation and the efficient and stable cooperation between the sensors may lead to large-scale detections. The research project of the Professor of the University of Thessaly, Leandros Tassiulas, has been based on energy management methods in sensor networks and has received significant awards in the networks area.
Modern approaches to the control of networks
THE RESEARCH PROJECT IN TELECOMMUNICATIONS AND NETWORKS AT THE UNIVERSITY OF THESSALY
The research team of Telecommunications and Networks at the University of Thessaly, leads major European and national research projects and constitutes a unit of the Centre For Research & Technology Hellas (CERTH), in Volos.
The back-pressure routing and max-weight scheduling algorithms proposed in the early 1990s and developed by Professor L. Tassiulas, as well as the energy management method in sensor networks to maximize their lifetime, are currently the basis of the most modern approaches to control networks.
This activity is further enhanced by the development of the NITOS testbed infrastructure. The novelty of this infrastructure is that it is one of the few platforms in the world which allows remote access internationally to researchers who want to study the performance of the algorithms in a real environment.
NITOS is one of the few experimental infrastructures worldwide in the sector of communications, open for use in the research community around the world. The experimental study of wireless networks is an area which has been developed in recent years and attracts a lot of research interest.
ΙΕΕΕ FELLOW DISTINCTION
Professor Leandros Tassiulas has received from the IEEE the distinction «IEEE Fellow» (2007) for his contribution to algorithms, protocols and architectures of wireless communication networks.
The research team led by Prof. L. Tassiulas, has repeatedly received significant funding from the European Union to study innovative methods and algorithms in the communications sector. Furthermore, the published research work entitled "An Iterative Double Auction for Mobile Data Offloading ", authored by the researcher George Iosifidis and Professor Leandros Tassiulas, in collaboration with a team of researchers from the University of Hong Kong, was awarded at the 11th International Symposium on Modeling and Optimization in Mobile, Ad Hoc and Wireless Networks (WiOpt 2013), in Tsukuba Science City, Japan.
Further distinctions of Prof. Leandros Tassiulas:
- The "Bodossaki Foundation Academic Prize" (1999) in the field of Applied Science.
- Office of Naval Research (USA) Young Investigator Award 1997.
- National Science Foundation (NSF) CAREER Award (USA), 1995.