MINIMIZE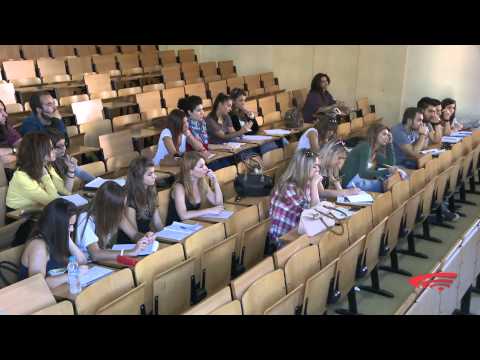 WATCH THE VIDEO
RESEARCH AND STUDY REGARDING EUROPEAN INTEGRATION
European integration is facing a crisis mainly due to the political, cultural and economic heterogeneity of the 27/28 EU partners.
The distance between the European partners of the classical period, before 2004, and the new partners of Central and Eastern Europe is a key characteristic. This enlargement of the EU has created problems and it is critical that a common system in the field of public administration in Europe is formed .
According to the Associate Professor of European Integration of the Aegean University, Panagiotis Grigoriou, the Unified Europe has been based on its peculiarities.
The vision of convergence and cohesion in Europe will be achieved with the Europeanisation and governance.
Working on the classic government models should not constitute a limitation, but the organized civil society structures should also be enabled to enter procedures and most of all join in the decision-making centers.
Study of the processes that contribute to convergence and cohesion (social, economic, political) of the European area
THE IMPORTANCE OF EUROPEAN INTEGRATION
European Integration consists of three dimensions: an economic, a political and an institutional one. The economic is the aggregation of markets (microeconomic integration) and economies (macroeconomic integration) of the EU Member States. The political is the formation of a new public space for exercising power, while the institutional is the development of a peculiar form of international law with mixed federally and con federally features.
The dissemination and support of the ??European integration idea, takes place through seminars, through international workshops, as well as through cooperation with European seats, not only in Greece (Hellenic University Association for European Studies) but in Europe (ECSA), for the production of research programs at European level and the participation in a program on the Europeanization of public administration in southeastern Europe.
The aim of European integration is adopting rules for formulating and organizing the European administrative area, as well as the operation and development of the system through a new role for the regions (strong political and institutional tool for development). There could also be a basic orientation of the whole system towards the federalism of the European area and the available tools.
Jean Monnet Professor European Chair ad personam, 2002, 2010 - Chevalier de l' Ordre des Palmes Academiques, 2005
The Associate Professor Panagiotis Grigoriou, European Jean Monnet Chairman, has been awarded for his scientific, teaching and authoring work on the dissemination and support of ??the European integration idea. 
He has also received the honorary title "Chevalier de l' Ordre des Palmes Academiques" from the French Republic , as an overall recognition of his work towards developing a good working relationship between Greece and France in academia.
This title is attributed to people who are distinguished in the academic field and to people who cooperate with the francophone.