ΜΙΝΙΜΙΖΕ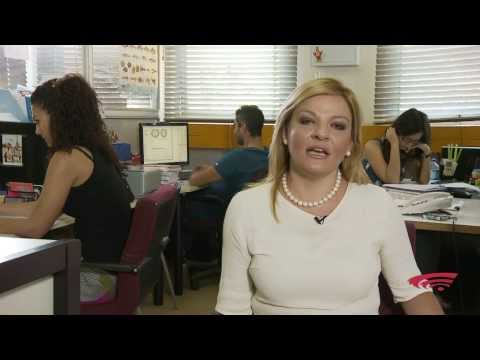 WATCH THE VIDEO
THE DESIGN OF FOOD PROCESSES
Over recent years the international scientific community has turned to the Mediterranean diet. The strict European legislation with regard to the use of additives and the production of secure and natural products, as well as consumers' demand for natural and healthy products, are some of the factors that led the research team of the Laboratory of Design and Process Analysis, at the National Technical University of Athens (NTUA), towards the design of natural processes with emphasis on food processes, as well as towards the design of innovative products from the Hellenic terrestrial and marine flora.
The laboratory presents significant activity and has received several awards. One representative example is that of Dr. Magdalene Krokida, Associate Professor and research member of the laboratory, who received the L' Oreal - UNESCO Greek Award in the field of Natural Sciences in 2011 for her overall research work on the development of new functional food with improved thermophysical properties.
Food Engineering in Greece
PROPERTIES AND EFFECTS OF NATURAL PRODUCTS
The focus of the research team is divided in three axes. The main concern is the reduction of sugar and salt concentration, by changing the structure of the products while maintaining the same organoleptic properties for the consumer. This process applies in many food categories such as snacks, bakery products, ice-creams and sauces.
Another focus is on the design and production of natural extracts and multifunctional food additives such as color, antioxidants, homogenisers and polyunsaturated fats (omega 3 and 6) while utilizing Greek terrestrial and marine flora (e.g. plants and microalgae) as well as food industry products. Finally, the research team focuses on the design and excellence of processes, both traditional and innovative, with a view to produce new functional products of improved organoleptic and nutritional characteristics and also to reduce the energy consumption and raw materials but also to reduce the environmental impacts (sustainable product design).
The challenge of the research team is for Greek Food Engineering to continue to be in the centre of global and European affairs through programs of international cooperation and distinction. They estimate that the establishment of direct and continuous cooperation between Universities and food industries, will benefit the Hellenic food industry, the exports and the national self-sufficient on food issues in general.
AWARDS OF Dr. M. Krokida
L' Oreal-UNESCO Award in the field of Natural Sciences escorted by €10.000, 2011.
- National representative to the global team for drought issues and Associate Editor at the 'Drying Technology' magazine, 2011.
- Member of the organizing committee and bursar of the ICEF11 conference, held for the first time in Greece after election by the Food Engineering International Committee, 2011.
- Head of the Food for life group for the food processing field.
- Member of the ESET working group on foods.
- Coordinator of research projects (European and national), author of 85 articles and 2 books, 1600 citations, h -factor 25.