MINIMIZE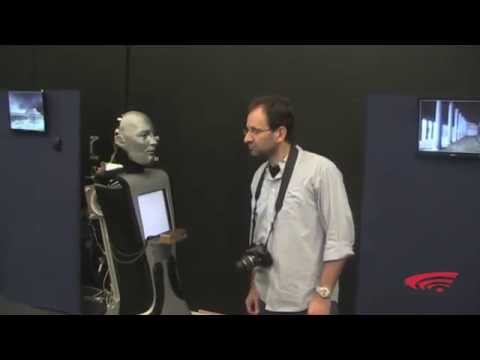 WATCH THE VIDEO
SCIENTIFIC RESEARCH AND THE ATHENS UNIVERISTY OF ECONOMICS AND BUSINESS
The flourishing of significant scientific research in Universities presupposes, initially, the availability of highly qualified scientific staff along with a supporting infrastructure and the foundation of research institutions. At the same time, the ability to support high standard Doctoral Studies as well as to secure funding from national and European funds are important indications of research and academic excellence.
The Athens University of Economics and Business (AUEB) has got a very strong research orientation. The activities of its members are divided to: (a) basic theoretical research, which aims to promote scientific and technological knowledge and is regularly published in international journals, scientific conference proceedings etc. and (b) applied research, which is focused on exploring technological issues and serious financial and societal problems.
For the excellent performance of the University in scientific research, the AUEB receives high scores in international rankings, holds important international certifications and claims systematically and successfully awards in international competitions.
Distinctions of the Departments of Economics, Business Administration, and Informatics
RESEARCH EXCELLENCE AT THE ATHENS UNIVERSITY OF ECONOMICS AND BUSINESS
 The faculty of the Athens University of Economics and Business has received more than 40 distinctions and awards during the last five years for the researchers' scientific contribution, 150 editor positions in prestigious international journals, more than 500 participations in major conferences and more than 20,000 citations of publications.
In parallel, the AUEB has developed and modernized in time the necessary research support structures, such as the Research Center (S.A.R.G / AUEB), which was established in 1983 for the provision and management of research funds, the modern, digital library and the Computer Centre of European specifications.
Furthermore, the University has developed twenty-eight, fully equipped, research Laboratories, research units, the European Documentation Centre and the OECD Centre for Documentation as well as a program fully supporting research.
Finally, as far as international Research Projects are concerned, the AUEB research teams cooperate with research Organizations worldwide and renowned Universities
The ranking of the University from the International Quacquarelli Symonds (QS) List among the institutions with very high research intensity as well as the attribution of the 286th position in the 'Social Sciences' domain, constitute important distinctions and a confirmation of high quality of the research activity of the University as a whole and at an international level.
Important international awards
- Award for "Outstanding International Student Satisfaction" by StudyPortals platform for 2014. The award is based on thousands of reviews from EU University students who study abroad.
- Recognition by the European Commission as an exemplar University in the promotion of entrepreneurship and employability issues in the publication "Modernization of Higher Education in Europe: Access, Retention and Employability 2014".
- EFQM Commitment to Excellence Awards (2012, 2010, 2008).
- Attribution of the title of the 'National Winner' by the European Commission in 2013 for the AUEB contribution in strengthening entrepreneurship.
- Designation as "The most Innovative Business School in Southern Europe", by the international business awards of the European CEO organization, 2010.