MINIMIZE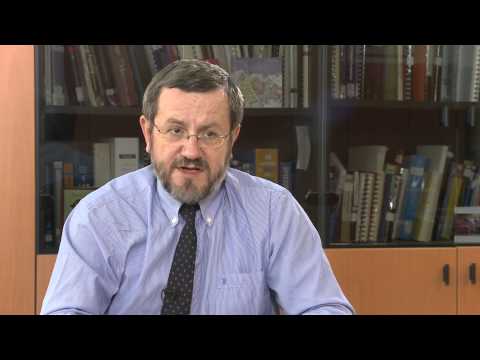 WATCH THE VIDEO
WATERMARKS-ACTIONS AND TECHNIQUES AGAINST DIGITAL PIRACY
The penetration of digital media in various activities of our daily life is an important technological development of our times. Digital video, digital images, digital sound, and media tend to dominate in areas such as entertainment, arts and education and at the same time they tend to acquire an increasing number of potential byers.
However, the digital data seems to be quite unprotected against copying and illegal trafficking. As a result, the consequences of digital piracy become a heavy blow to the economy.
The Laboratory of Computer Vision and Image Processing Group of the School of Informatics, Aristotle University of Thessaloniki, led by Professor Ioannis Pita has a long and successful research course in the field of copyright protection of digital images and digital data.
Watermarks developed in AUTH are one of the most widespread methods of protection. In this way, nearly invisible marks, such as, for example, a serial number, a copyright mark or a digital signature which certifies the property can be incorporated into digital data.
Techniques for the protection of copyrights and digital data using watermarks and biometric features
HUMAN-CENTERED ANALYSIS - BIOMETRIC FEATURES
The research of the team of the School of Informatics, AUTH, focused on image and video processing and human-centered computing. Methods have been developed in order to locate people in a picture, and process their identity and status. A video may, therefore, include information which describes its content and facilitates the identification of specific people, through online searches, who possibly "smile" or "discuss" in video.
Furthermore, these technologies are very useful to smart communication between computer and man. For example, the computer is able to understand when we are happy or tired.
Finally, it can verify the identity of the user-client as well as goods and services supplied through the internet, utilizing biometric features. As biometric features we consider the signature, fingerprints, facial features and speech. The laboratory has developed several identification control techniques using facial images and speech samples. In addition, blending decisions techniques have been developed which are taken by individual verification systems and utilize one feature or another.
The School of Informatics Laboratory of AUTH continues to lead the relevant developments in the field and receives many awards through its team members.
ΙΕΕΕ FELLOW DISTINCTION
Professor Ioannis Pitas has received from the IEEE in 2007 the award «IEEE Fellow» for his contribution in nonlinear signal and image processing, digital media watermarking and biometric features.
The «Institute of Electrical and Electronics Engineers», IEEE, is the world's largest professional association and the award «IEEE Fellow», is the highest award in the science of Electrical Engineering.
Professor I. Pitas has also received by the Aristotle University of Thessaloniki the award of the best cited author in 2009.
ARISTOTLE UNIVERSITY OF THESSALONIKI
Ioannis Pitas , Professor of School of Informatics, Director of Laboratory of Computer Vision and Image Processing Group, Faculty of Sciences, Aristotle University of Thessaloniki.
http://www.aiia.csd.auth.gr/GR/