MINIMIZE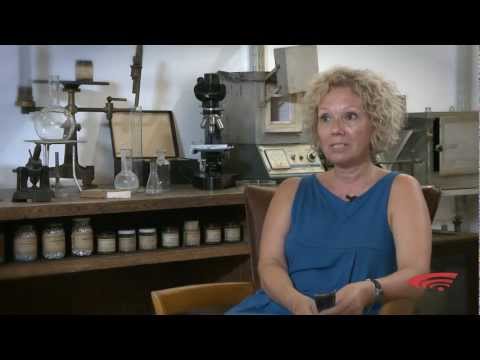 WATCH THE VIDEO
EVALUATION OF WHEAT IN CONDITIONTS OF WATER SCARCITY
To allow crops feed humanity, nowadays, and at the same time, to restore the environmental balance of the planet, changes in the way that we produce food are necessary to be made.
One of the possible solutions towards this direction is to improve the resistance of crop plants against the various stresses that the environment causes to the crops. A similar approach contributes to the rational use of irrigation and chemical fertilizers, and the correct selection of farming areas.
The research work of the Laboratory of Agronomy (Faculty of Crop Science) of the Agricultural University of Athens, which was recognised by the Academy of Athens in 2008, focused on the evaluation of domestic wheat landraces from different areas of the country (10 soft and 10 hard wheat) in relation to their resistance to drought and to their adaptive mechanisms that each population is identified to develop in conditions of scarcity.
Study of the adaptation mechanisms of wheat under drought conditions for bigger production
PARAMETERS AFFECTING THE YIELD OF WHEAT LANDRACES
This study based its evaluation of 10 landraces of bread and 10 landraces of durum wheat for their performance under drought, in field experiments for a period of 3 seasons, under scheduled irrigation conditions which caused different intensity water stress. Four irrigation treatments were established using a line source drip irrigation system and the field was covered with rainout shelters to control plant water supply.
The regression technique of the water potential index (WPI) suggested by Karamanos & Papatheohari (1999) was used to assess the adaptability of the landraces to drought. In parallel, a number of morphological and Eco physiological parameters related to drought resistance were also used in an effort to interpret the overall yield responses of the landraces to water shortage.
This research indicates that there is an interaction between all factors associated with the increased water absorption from the ground, the control of water loss and the maintenance of cell turgor, expressed in a more or less unique way for each landrace.
ACADEMY OF ATHENS AWARDS, 2008 - UNECE, 2005 & 2009
Professor Andreas I. Karamanos, G. Economou and A. Papastavrou were awarded in 2008, one of the four 'Emmanouil Benaki' Awards, Class of Sciences, by the Academy of Athensescorted by 4,500 euros, for the book: «Evaluating Yield Responses to Water Stress and Drought Resistance Mechanisms of 20 Local Bread and Durum Wheat Landraces».
In addition, Prof. Andreas I. Karamanos has been unanimously elected twice (2005 and 2009) by representatives of 56 countries, as Chairman of the Steering Committee and the Bureau for the Education for Sustainable Development of the United Nations Economic Council for Europe. The Steering Committee records the progress in implementation through indicators developed by experts under its supervision. It also records and disseminates good implementation practices, it provides help and technical assistance to the development of educational structures and material to countries who wish for it etc.