MINIMIZE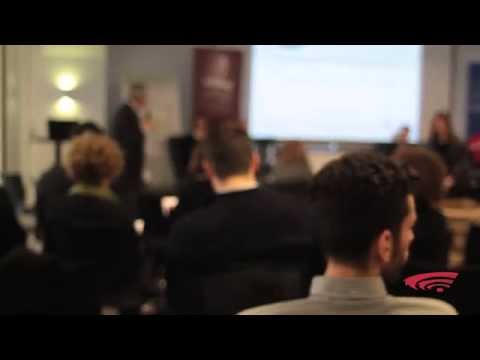 WATCH THE VIDEO
ATHENS UNIVERSITY OF ECONOMICS AND BUSINESS
Athens University of Economics and Business (AUEB) is the oldest educational institution in Greece in the fields of Economics and Business Administration, at both undergraduate and postgraduate levels. In more recent years, the fields of Informatics and Statistics have also been added, with great success.
The goal of the AUEB University is for students to acquire the best scientific training possible, which will enable them to become successful professionals in Europe and worldwide. Simultaneously, AUEB offers its students many cultural, athletic and other activities and services, contributing to the fullest possible extent to their well-rounded personal development.
Finally, by maintaining and further developing long-term and close cooperation with the Greek business world, AUEB facilitates and supports, through its services, the career placements of its graduates.
Athens University of Economics and Business through its cooperation with more than 200 foreign Universities, has currently acquired international recognition and has received awards which have turned it into a centre of education and scientific excellence, support and source of intellectual wealth for Greece.
The Athens University of Economics and Business and its relationship with Entrepreneurship, Innovation and Interconnection with Labour Market
ACTIONS & STUDENTS SUPPORT STRUCTURES
The Employment and Career Unit of the Athens University of Economics and Business (ECS AUEB) was created with the view of coordinating internal activities and services that promote employment and carrier opportunities for AUEB students and recent graduates.
The Career Office of the AUEB has acquired, through its long term operation, significant experience and a remarkable network of institutes in order to promote employment for AUEB students and graduates both in the public and private sector. Additionally, the Career Office provides information regarding further studies for the postgraduate programs of the AUEB as well as for programs of other Universities in Greece and abroad.
The Internship Office is extremely useful and effective since it combines theoretical knowledge with professional experience. The Program allows the smooth transition of students from the educational area to the workplace and their preparation before they seek for full employment both in the private and public sector.
The Innovation and Entrepreneurship Unit (IEU AUEB) aims to promote entrepreneurship and innovation, both on academic and practical level.
Significant International Awards
- Outstanding International Student Satisfaction" Award by the StudyPortals platform, in 2014. The award is based on thousands evaluations from EU students studying in countries other that that of their origin.
-Recognition by the European Committee as a Model University on entrepreneurship and employability issues through the following publication: "Modernization of Higher Education in Europe: Access, Retention and Employability 2014".
- EFQM Commitment to Excellence Awards (2012, 2010, 2008).
- Acknowledgement of the AUEB by the European Committee as national winner for its role in enhancing entrepreneurship in 2013.
-Recognition as "The most Innovative Business School in Southern Europe", by the international business awards of the European CEO organization, in 2010