MINIMIZE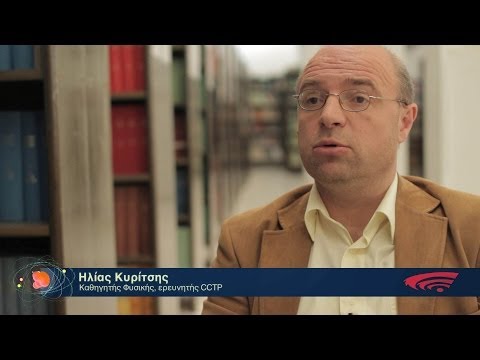 WATCH THE VIDEO
THE CRETE CENTER FOR THEORETICAL PHYSICS
Today, it is more clear than ever to the scientists that basic issues of physics from different research fields are interrelated. The issues and problems in Cosmology are closely linked to those of High Energy Physics. The problems of theories of quantum gravity are interrelated with those of extreme astrophysics and cosmology. Furthermore, the string theories of quantum gravity may be interdependent with many exotic and extreme phenomena of condensed matter physics.
The Crete Center for Theoretical Physics was founded in order to enhance the research and education in theoretical physics through postdoctoral scholarships and programs that explore important issues of theoretical physics.
As part of this specific action a collaboration with 9 significant research centers of Europe is being carried out, whereas in the framework of the European "Capacities" program, the action was chosen among 250 other European actions and received funding.
Important research in the area of High Energy Physics and Cosmology
EXCELLENCE IN RESEARCH IN CRETE
The High Energy Physics team of the Physics Department at the University of Crete was founded 30 years ago and expanded 10 years ago. This specific research team has got an international reputation through research collaborations with the most known research and education institutes (Albert Einstein I., Berkeley, CERN, ENS Paris, Harvard, Niels Bohr I., Rome, Stanford, Utrecht, etc.). It has been a member of the pentagon "Paris, Utrecht, Rome, Copenhagen, Heraklion" along with some of the most famous research centres in Europe. Its research efforts have been receiving funding systematically and without interruption for the past twenty years mainly by the European Union and national resources, always through competitive programs.
Nowadays, at the Crete Center for Theoretical Physics work prominent researchers from different parts of the world.
The aim of the Center for Theoretical Physics is cutting-edge research in high energy physics and cosmology. Main research areas involve physics of strong interactions, physics beyond the standard model that is now unfolding in the LHC, new observational data of cosmology from WMAP and PLANCK as well as multidisciplinary studies / applications of the string theory to exotic and extreme phenomena of the physics of condensed matter.
EUROPEAN FINANCING RESEARCH CENTRE IN CRETE
SEE ALSO
String theory suggests that there are 6 additional spatial dimensions in nature, but how large can they be? What is the probability of the formation of mini black holes during scattering inside the accelerator and what is the process of their creation? Professor Th. Tomaras introduces several research questions of his scientific field and explains.