MINIMIZE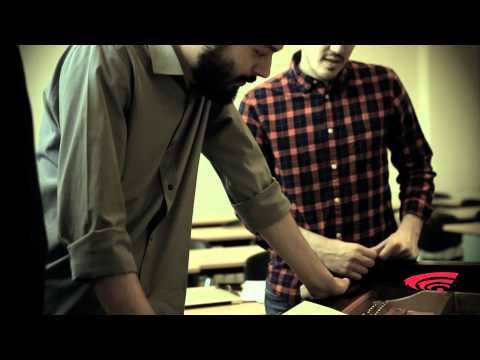 WATCH THE VIDEO
ORIGINAL COMPOSITION OF CLASSICAL MUSIC
Musical composers use music instead of speech as a means of expression, identifying feelings mainly through personal experiences. Beyond this, they must obey some basic rules such as timing, scales, counterpoint, the organization and the orchestrating synchronization of musical thought, etc.
Through dedication, persistence and love for music composition, composers express and promote ideas and internal representations.
Melodies reflect human emotion and express it to the fullest extent possible.
Such are the creations of Ioannis Angelakis, student of School of Music of AUTH, who under the guidance of professor Christos Samaras has managed to stand out and win awards in music competitions.
His international awards so far, show that he is a promising composer of classical music who has impressed experts and audience with his original musical compositions.
THE STUDENT WHO CHARMED THE AUDIENCE WITH HIS MELODY
CREATIONS LEADING TO AWARDS
The latest important award of the Greek student is the first prize in the international composition competition 'Toru Takemitsu' for orchestral works, in Tokyo, Japan, with his work "une ?uvre pour l'echo des reves (II), pour orchestre" which was the thesis in order to complete his studies at School of Music Studies, AUTH.
In 2010 he won the 2nd prize in the international Composition Competition for string orchestra «Sofia 2010 International Composition Competition», held in Sofia, with the participation of 84 composers from 28 countries. The project which excelled was the "Quaint Tale of a flower" and was inspired during his quest to create an atmosphere similar to the one he had felt when he read "The Flower" story by John Light, offering a different explanation of the story. After the end of the competition, the award-winning projects were presented by the Sofia Soloists orchestra during a special concert held in Sofia.
A third award was won during the international competition «1st International Antonin Dvorak Composition Competition», held in Prague, in memory of the great Czech composer Antonin Dvorak. The participants had to compose two works within 5 days. The subjects among which contestants had to choose were released by the Committee on the 1st day of the competition. I. Angelakis managed to win double discrimination, winning second place in the junior category where he belonged as a competition participant, as well as a special prize for writing best theme with variations.
Creators such as I. Angelakis can contribute in spreading the love for classical music in Greece and become a springboard to inspiration, creation and expression, since classical music is the mother of music education.
Awards of I. Angelakis:
» 1st International Toru Takemitsu Award in Tokyo, Japan, with his thesis "une ?uvre pour l'echo des reves (II), pour orchestre", in 2012.
» 1st Dragatakis award on the '5th National Competition', organized by the Greek Composers Union for his work «Dodsdansen», in 2012.
» 2nd place in the International Competition "Sofia International Composition Competition 2010".
» 2nd place in the International Competition "1st International Antonin Dvorak Composition Competition 2010".