ΜΙΝΙΜΙΖΕ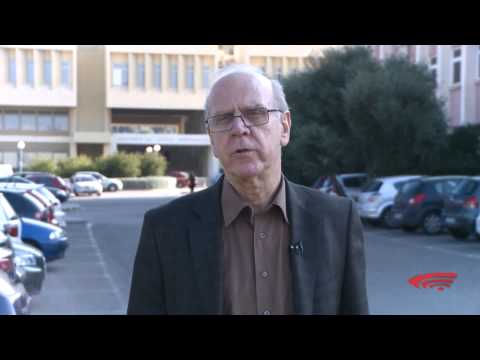 WATCH THE VIDEO
STUDIES IN MEDICAL CHEMISTRY WITH INTERNATIONAL RECOGNITION
European Higher Education Systems, despite the obvious differences between them, face common internal and external challenges. These challenges are related to the development of Higher Education, the vocational rehabilitation of Alumni, the lack of important skills, the promotion of private and transnational education etc.
Adopting a framework of comparable degrees, of undergraduate και postgraduate studies, helps strengthen the international competitiveness of European Higher Education and serve the mobility and the vocational rehabilitation of European graduates in a better way.
The postgraduate program «Medicinal Chemistry: Design & Development of Pharma Products» is the first one to have been awarded the title "Euromaster" in Greece.
This award offers an international recognition to the program and confirms the intention of the Foundation to be fully aligned with the principles of the 'European Higher Education Area' as they are dictated by the Bologna Process.
The European Dimension in Higher Education Quality Control
A POSTGRADUATE PROGRAM OF EXCELLENCE
The aim of the interdepartmental Postgraduate Program «Medicinal Chemistry: Design & Development Of Pharmaceutical Products» is the development of research and the advancement of Knowledge in the field of Medicinal Chemistry and Pharmacy as well as the improvement of the competitiveness of the Greek scientific potential in this area.
In Particular, the objectives of the program include the education of postgraduate students in the design, synthesis and development of compounds with pharmaceutical interest. In this way, the development of a vital sector of National Economy associated with the Pharmaceutical Industry is promoted with the aim of improving the level of Public Health.
The program has successfully exceeded 15 years of operation, with the cooperation of the Departments of Chemistry, Pharmacy and Medicine and there are more than 230 graduates.
In the past years, the program has collaborated with leading researchers in the world, such as James Watson (Nobel in Medicine), Andrew Schally (Nobel in Medicine), Jean Marie Lehn (Nobel in Chemistry), Kleomenis Barlos, Dimitros Nanopoulos, Kyriakos Nikolaou, Aristeidis Patrinos, Charalambos Gavras, Konstantinos Sekeris, Michalis Maragoudakis, Christos Platsoukas, Athanasios Giannis, Vaso Apostolopoulou.
INTERNATIONAL AWARD
Departments of Chemistry / Pharmacy /Medicine, University of Patras
The postgraduate program «Medicinal Chemistry: Design & Development of Pharmaceutical Products» was awarded in 2010 the Euromaster title by the European Commission 'ECTN Association' and this is the first Postgraduate Program in Greece to have been awarded this title.
The "Euromaster" title is valid for a five year period (for this Postgraduate Program from 2010 to 2015) whereas further renewal is possible.
UNIVERSITY OF PATRAS
Special Interdepartmental Committee: John Matsoukas, Dimitrios Gatos, Gerasimos Tsivgoulis, Theodoros Tselios, Christodoulos Flordellis, Athanasia Mouzaki, George Panagiotakopoulos, Christos Kontogiannis, Evangelia Papadimitriou
Department of Chemistry, School of Medicine and Department of Pharmacy, University of Patras
http://www.medicinalchemistry.gr
http://www.chem.upatras.gr/
http://www.eurobachelor.eu/
EuroMaster Label
European Higher Education Area