MINIMIZE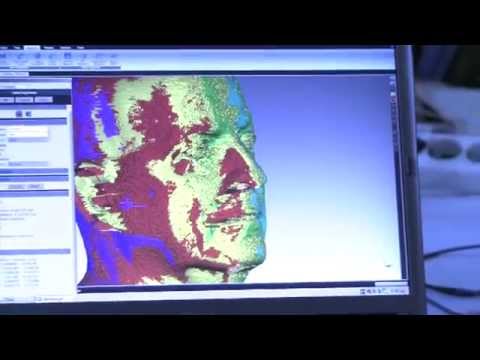 WATCH THE VIDEO
THE ROLE OF THE ENGINEERING DESIGNER
The role of an Engineering Designer can be spotted in about any phase of a product's life cycle and at all levels that compose a system.
The modern designer must have a combination of knowledge from disciplines such as the Industrial Design and Organization Design, Human Computer Interaction. Since most products can be either tangible or intangible, it is likely that one product produces services and vice versa and all this must operate within a system or to compose it.
All these directions contribute to an excellent training of Engineering Design in an academic and professional level and are the main axes of the Department of Product and Systems Design at the University of the Aegean, in Syros island.
Students have the opportunity to indulge in innovative areas like 'Service Design', 'Design for all' and virtual worlds
SERVICE DESIGN, DESIGN FOR ALL AND VIRTUAL WORLDS
The Department of Product and Systems Design Engineering promotes students to leading regions in the area of design, both as far as Greek and international standards are concerned.
The "service design" is about e.g. holistic design and the management of the components which determine the quality of a service, based on user or customer experience. Such components could be, for example, staff, spaces, products or technological infrastructure through which the service is offered. This is a modern approach that unifies all aspects of design, focusing on the user's needs.
The "design for all" refers to the ability to use a product, system or service by all potential users — independently of specific skills, age and other individual differences, including people with disabilities. The value of the "design for all" is supported ethically, legally and financially.
Virtual worlds are three-dimensional, interconnected simulation environments, in which users acquire an avatar (a digital character) to interact with other users and 3D objects similarly to the real world. Beyond games, today their use in educational entertainment and collaborative design is being researched.
Undergraduate & Postgraduate Student Awards
Students and graduates of the Department of Product and Systems Design Engineering as well as of the Master's Program have received many awards in national and international competitions.
Their participation in competitions is part of their basic technical training in specific courses of the department, and contest specifications are adopted in the form of semester course work. In this way, students mainly plan and refine their ideas and work with realistic aim.
The department often organizes internal and exclusive competitions based on requests from business or individual entities.
SEE ALSO...
Presentation of the Department of Product & Systems Design Engineering: The three main disciplines.
UNIVERSITY OF THE AEGEAN
Professor Ioannis Darzentas (Head of Department), Associate Prof. Philip Azariadis, Assistant Prof. Thomas Spyrou, Assistant Prof. Dimitrios Lekkas, Assistant Prof. Spyridon Vosinakis, Assistant Prof. Panayiotis Koutsabasis, Lecturer Dr. Panagiotis Kyriakoulakos, Dimitris Koutsotheodoros (This email address is being protected from spambots. You need JavaScript enabled to view it.), Sergios Fotiadis (Industrial Designer, Instructor DPSDE).
Department of Product & Systems Design Engineering, Syros.
http://www.syros.aegean.gr
https://www.facebook.com/DPSDE