MINIMIZE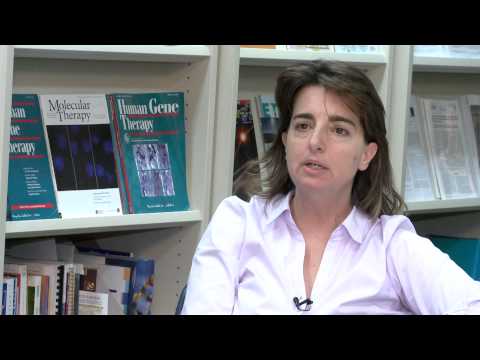 WATCH THE VIDEO
CELLULAR RESPONSE TO DNA DAMAGE
The research group of Prof. Z. Lygerou, at the School of Medicine, University of Patras, studies the control mechanisms which safeguard the genomic stability, since possible defects in this mechanism may lead to tumorigenesis.
The process of DNA duplication is regulated with precision in time and space, and ensures that genetic material remains intact and autocorrects itself immediately in case of damage, e.g. from the ultraviolet radiation. Complexes of protein monitor DNA and ensure the stability of genic information.
The research team is interested in understanding the way in which genetic stability is ensured in normal cells and how their genomic instability may be linked to cancer.
Making sense of the difference between cancer and normal cells will facilitate the selective targeting of cancer cells. For this purpose, diverse experimental approaches are combined: molecular and genetic studies in human cells, genetic studies in fission yeast, analyses of tumor specimens, advanced live cell imaging and modelling of biological networks.
A step towards understanding the molecular pathology of cancer
NANOSURGICAL OPERATIONS IN LIVING CELLS WITH PULSE LASER
The School of Medicine of the University of Patras, developes nanosurgical methods in living cells, in collaboration with Centers of Excellence in Europe. With the aid of a pulse laser, damage to DNA is caused in a controlled way over isolated human cells. This method allows the monitoring of polyprotein complexes which detect and repair the damage, while performing their function in living cells.
Data from nanosurgery is collected through functional microscopy and analyzed on a PC, using specialized software. At the same time, mathematical models, which simulate the behavior of cells following cell damage, are being developed. The comparison of in silico simulations and experimental data contributes to the understanding of cellular processes, after damage and promotes better understanding of the molecular pathology of cancer.
INTERNANIONAL AWARDS
Cell Cycle Laboratory, Molecular Cell Biology Unit, School of Medicine, University of Patras
The research team received an award by the European Molecular Biology Organization (EMBO Young Investigator) in 2001 and by the Worldwide Cancer Research (formerly AICR) in 2009.
Furthermore, the research team received 1.53 million euro funding for five years, by the European Research Council (ERC), in 2012.
The international awards and the support from the University of Patras, led to the development of advanced methods in functional imaging of biomolecules, at the University of Patras.
UNIVERSITY OF PATRAS
SCHOOL OF MEDICINE, CELL CYCLE LABORATORY
Group Leader: Zoi Lygerou, Professor, Postdoctoral Researchers: Dr. Manuel Ramirez, Dr. Ioanna Eleni Symeonidou, PhD Candidates: Marina Armpi, Nickolaos Nikiforos Giakoumakis, Alexandra Kanellou, Maria Anna Rapsomaniki, Postgraduate Students: Patroula Nathanailidou, Andreas Panagopoulos
Partners: Stavros Taraviras, As. Professor, School of Medicine, at University of Patras, Philippe Bastiaens, Max Planck Institute, Dortmund, John Lygeros, ETH-Zurich, Julien Colombelli, IRB, Barcelona, Paul Nurse, The Crick Institute, London.
http://ccl.med.upatras.gr