MINIMIZE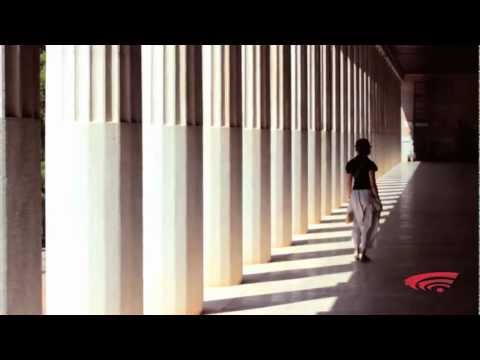 WATCH THE VIDEO
TOURING MACHINE: PERSONAL ELECTRONIC GUIDE
Tours to archaeological sites, visits to museums or other places of cultural interest are included in our daily lives mostly as leisure activities. In addition to their educational value, they aim at our recreation through 'non-formal' learning processes and experiential learning. The active approach towards the exhibits, the intention on emotional involvement, our involvement with all our senses, are elements that encourage to acquire such a kind of personal experience.
However, in many cases, these characteristics are not stimulated by the standardized, colorless and static presentation of information in historical and cultural places.
The «Touring Machine» platform has been developed by the "Alaniarides" team of Professor Ion Androutsopoulos from the Athens University of Economics and Business, and it is an innovative platform, designed to offer a new experience to our contact with culture. It is about a personalized, highly customizable "guide", which takes into account the visitor's characteristics and requirements.
Touring Machine:tour guide on demand...
A UNIQUE IDEA & AN INNOVATIVE APPLICATION
The 'Touring Machine' platform is based on a powerful Natural Language Generation Engine, which produces descriptions when requested by the user, taking into account elements such as history, language and age. Furthermore, along with the descriptions, the Turing Machine can provide multimedia content (such as images, video, sound) and is available in three versions:
» The 'Mobile' version addresses those who visit an archaeological site and use the GPS of the mobile phone. It detects the nearest exhibits and presents them in a list, according to their relative position. When the GPS is inactive, image processing technologies are used for the recognition of the exhibit.
» The 'Web' version reconstructs a three-dimensional model of the exhibit, which combines automatically regular photos of the monument, offering a rich experience to the user through internet.
» The 'Augmented Reality' version has been designed to make cultural education more attractive to students. By using predetermined symbols, which are printed on paper, along with a camera the class can be turned into a virtual museum.
Touring Machine can facilitate the visitor to easily discover the museums nearby, to visit them (virtually or physically), to determine the amount of information needed, to receive information on demand as if there were a real tour guide. Contact with culture thus becomes an entirely personal and customised experience.
IMAGINE CUP- GREEK PARTICIPATION
Athens University of Economics and Business, Department of Informatics
"Alaniarides" team along with Professor Ion Androutsopoulos from the Athens University of Economics and Business, won First prize: 
» at the international contest of Imagine Cup, at the "Interoperability Challenge", uly 2011, New York.
» at the Best Practice Forum of the national competition of Youth Innovation & Creativity / Institute for youth, July 2011, Athens.
» at the National Imagine Cup Competition, in the software design category, as team 'Megadodo', May 2010, Athens.
ATHENS UNIVERSITY OF ECONOMICS AND BUSINESS
Department of informatics
Research Team: «Alaniarides»: Giorgos Karakatsiotis (PhD Candidate, Touring Machine Developer), Vangos Pterneas (Undergraduate Student, Touring Machine Developer), Ion Androutsopoulos (Associate Professor, Mentor), Dimitrios Galanis (PhD Candidate, Developer of the Natural Language Generation System NaturalOWL, used on Touring Machine)
http://goo.gl/8azPm
http://www.microsoft/imaginecup.com
http://nlp.cs.aueb.gr/
http://www.aueb.gr/